An introduction to Mennonite Church USA
Mennonite Church USA is an Anabaptist denomination with roots in the Radical Reformation of 16th-century Europe. From its beginnings in mostly German-speaking parts of Europe, the Mennonite Church today is growing rapidly in many parts of the world. In fact, more Mennonites currently reside in the southern hemisphere than in the northern. In the United States, people from various faith traditions, ethnicities, nationalities and other backgrounds are also identifying with the vision and mission of Mennonite Church USA. For more information about Mennonites, visit ThirdWay.com. You can also read past Mennonite Church USA confessions and resolutions online.
Download a print-ready Overview of MC USA:  English |  Spanish
Download a print-ready organizational chart:  English  |  Spanish
---
Denominational organization
Mennonite Church USA was formed in 2002 by the merger of the General Conference Mennonite Church and the Mennonite Church, both of which were binational (U.S. and Canada) denominations. Mennonite Church USA has approximately 67,000 adult members among 18 area conferences. It is the largest of numerous Mennonite groups in the United States. Mennonite Church Canada, which was organized at about the same time, has about 31,000 members.
In Mennonite Church USA organizational structures, an 18-member volunteer Executive Board guides the denomination and is accountable to congregational and area conference delegates, who meet every two years at a Delegate Assembly. The Executive Board supervises the executive director and staff. Delegates to the Delegate Assembly traditionally discern and process statements and resolutions related to Mennonite belief and practice.
The Constituency Leaders Council, a group consisting of Executive Board representatives, conference leaders, constituency group representatives and agency and Executive Board staff, meets semi-annually to listen, discern and advise the denomination on issues facing the church.
Constituency groups work to serve the needs of their members across Mennonite Church USA and connect them to the larger vision and mission of the church. These include:
African American Mennonite Association
African, Belizean, Caribbean Mennonite Mission Association
Asian Mennonite Ministries
Iglesia Menonita Hispana
Indonesian Mennonite Association
Native Mennonite Ministries
Executive Board staff work at carrying out the priorities identified by the delegates and board. They also support inter-conference connections and collaboration, coordinate the denomination's biennial conventions, provide communication services for the denomination and oversee the denominational archives.
---
 Joint Executive Committee Covenant
This covenant is a written agreement between Mennonite Church Canada and Mennonite Church USA to maintain intentional partnerships in areas of mutual interest. The Joint Executive Committee reviews this covenant annually.
Click here to read the JEC Covenant
---
Churchwide agencies and ministries
The various agencies and ministries of Mennonite Church USA have their own boards but also collaborate with the Executive Board in carrying out the vision and collective mission of the denomination.

Everence helps individuals, organizations and congregations integrate finances with faith through a national team of advisors and representatives. Everence offers banking, insurance and financial services with community benefits and stewardship education.
MennoMedia produces faith-based print, video, radio and web materials with ideas for living out your faith from a Mennonite perspective.
Mennonite Education Agency works to strengthen the life, witness and identity of Mennonite Church USA through the support and advocacy of Anabaptist-Mennonite educational programs, events, organizations and schools.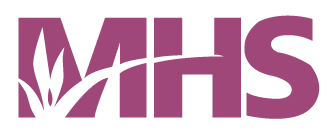 Mennonite Health Services Alliance strengthens and extends Mennonite and other Anabaptist health and human service organizations with resources to enhance organizational performance in relationship to their values.
Mennonite Mission Network's goal as the mission agency of Mennonite Church USA is that every congregation and all parts of the church would be engaged in God's mission across the street and around the world. Mission Network partners with others to equip missional congregations and their leaders to share the whole gospel of Jesus Christ in their culture.
                     The Mennonite serves as the magazine of Mennonite Church USA, providing a forum for diverse voices and perspectives from across the church.